Platform overview
Powering the payments of tomorrow
The future of e-commerce is fast, simple, and global. TechToPay's payment gateway offers you every capability to easily handle payments from around the world, so you can focus on growing your business. Whether you're looking to add in-demand local payment methods or manage currency conversions, our platform is comprehensive, adaptable, and able to accommodate your needs—no matter how your business evolves.
How TechToPay
works
Our global payment gateway ultimately connects buyers and sellers, making payments easier and more secure for all parties. By linking to a wide range of trusted payment methods and bank networks around the world, with a backbone of risk and compliance expertise, TechToPay offers PSPs and merchants all the resources and relationships they need to best attract and support customers. Merchants will enjoy a high rate of transaction success thanks to our dynamic routing and optimisation capabilities.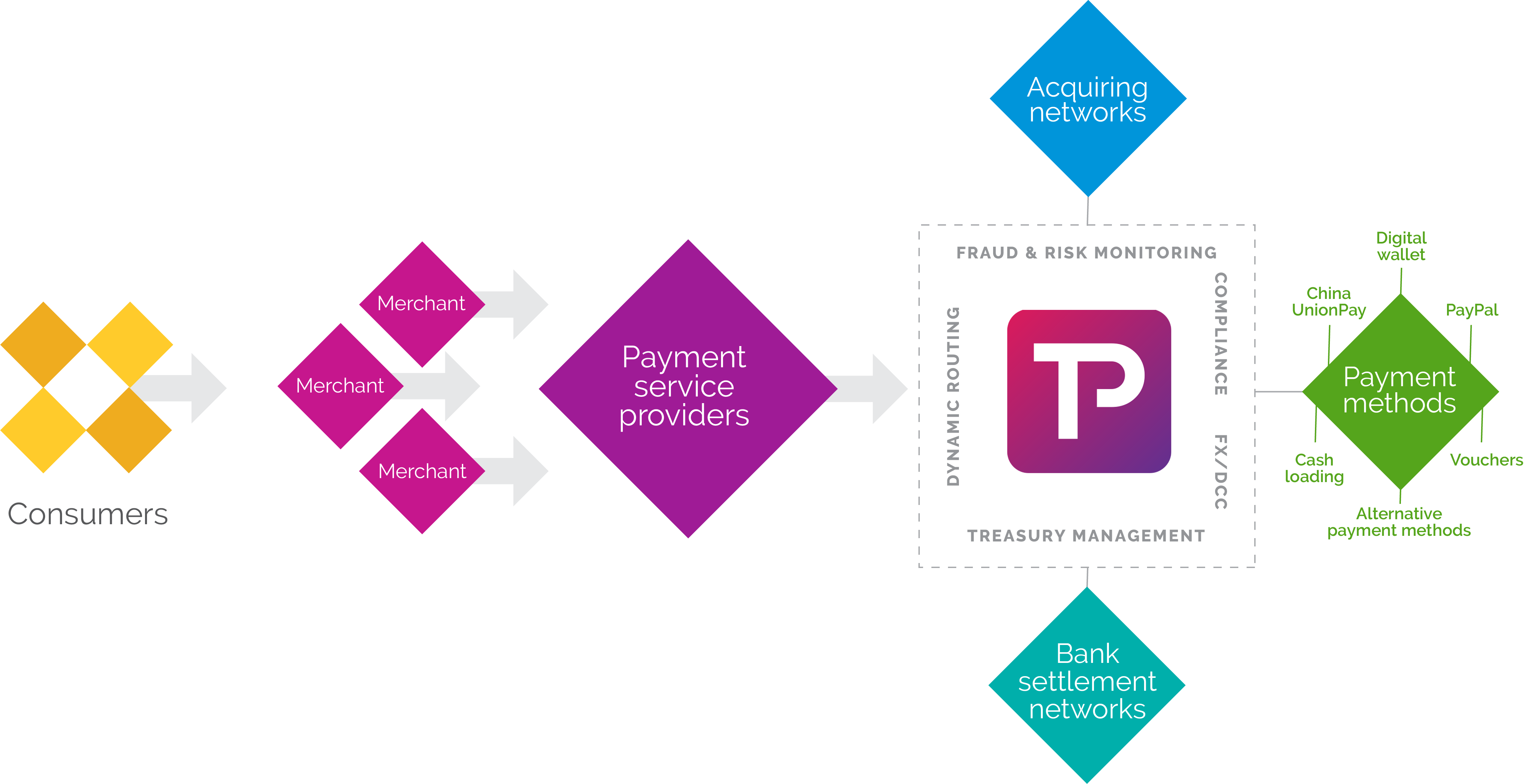 Broad capabilities,
deep expertise
By the
numbers
140+
currencies
Accept payments wherever your customers are—in their local currency.
1=1
1 contract, 1 integration
Access new markets, payment methods, and a worldwide network with a single integration.
30+
countries
We can support businesses across Europe, with new regions coming soon.
100+
payment methods
However your merchants want to accept payments, we already do.
Connect to the
global marketplace
Greater payment options
Offer alternative payment methods—in addition to credit and debit—to attract new customers in different regions.
Open up new markets
Appeal to new customers in more places through our vast global acquiring network and regionally accepted payment methods.
Integrate simply and easily
With one integration, contract, and point of contact, you can access our payment platform's full capabilities and worldwide network.